Boutique
Heavenly Cart
Your cart is currently empty.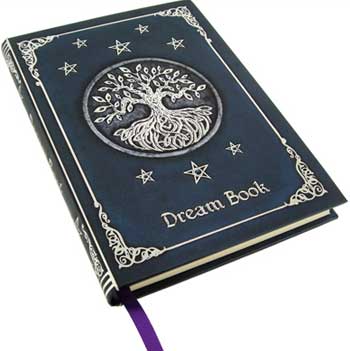 Dream Journal
A beautiful, hardcover blank journal featuring stuinning artwork and beautiful colors on the covers. Contains 160 unlined pages. 5inx 7in. Item Number: BBBU144
$12.95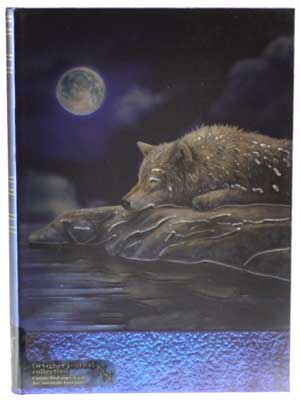 Quiet Reflection Journal
A travel size hardcover journal for spell, ritual, logging or journal work. Embossed artwork and metallic highlights. Comes with a place holder ribbon sewn into the binding. 160 unlined pages. 5in x 7in Item Number: BBBU140
$12.95
Boutique
Heavenly Cart
Your cart is currently empty.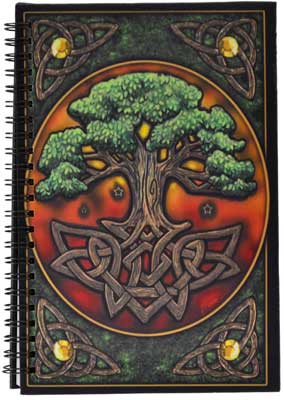 Tree of Life Journal
A beautiful , hard cover journal displaying the stunning artwork of Lisa Parker on the covers. Contains 180 unlined pages. 5 1/2in x 8 1/4in Item Number: BBBU194
$10.95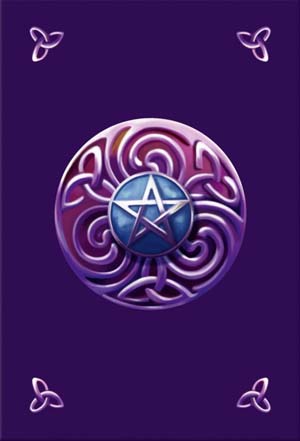 Pentagram Journal
Features Black journal, reporter style, 192 pages, 5 3/4in. x 4in., hardcover, special varnish cover effects, page marker ribbon and rubber band. Item Number: BBBUPENS
$8.96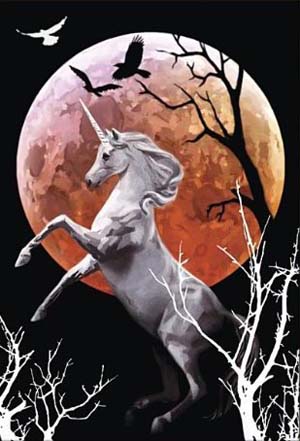 Unicorn Journal
Features Black journal, reporter style, 192 pages, 5 3/4in. x 4in., hardcover, special varnish cover effects, page marker ribbon and rubber band Item Number: BBBUUNI
$9.95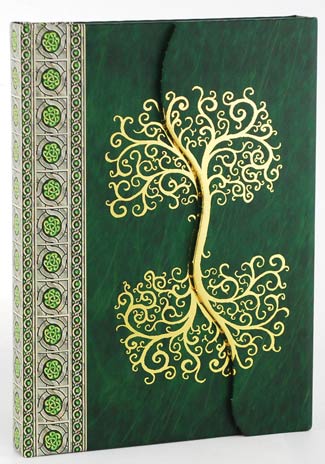 Celtic Tree Journal
The hardbound Celtic Tree Journal folds over itself upon its front face, sealing closed magnetically with its seam mirror the wavy trunk of the Celtic tree of life design it displays. Measures 5in x 7in. Item Number: BBBUCELT
$13.95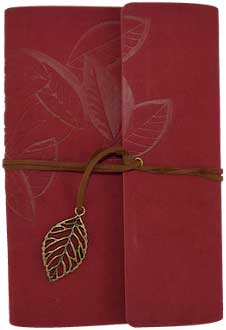 Red Leaf Journal
Embossed leaf design on the cover stretching around to the back of the book. Suede lining on the inside it holds a standard six ring mini binder that will accept standard journal or date book refill. 160 pages. 5in. x 7 1/4in. Item Number: BBBU597
$9.95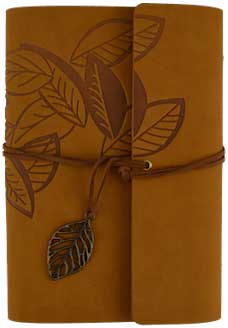 Brown Lead Journal
Embossed leaf design on the cover stretching around to the back of the book. Suede lining on the inside it holds a standard six ring mini binder that will accept standard journal or date book refill. 160 pages. 5in. x 7 1/4in. Item Number: BBBU595
$9.95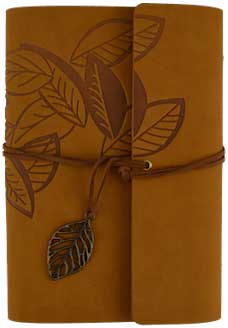 Green Leaf JOurnal
Embossed leaf design on the cover stretching around to the back of the book. Suede lining on the inside it holds a standard six ring mini binder that will accept standard journal or date book refill. 160 pages. 5in. x 7 1/4in. Item Number: BBBU596
$9.95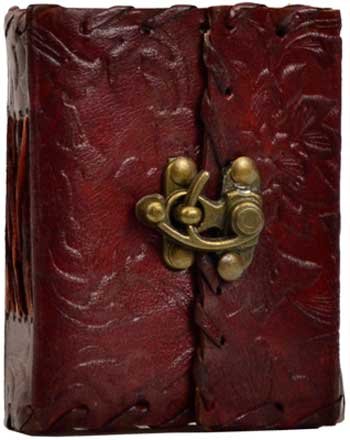 Flower Leather w/latch
Hand tooled blank leather journal with varied floral embossing. Border embossing may vary. Size may vary slightly. Leather, handmade paper. 240 pages, latch closure. 3 1/4 in. x 4in. Item Number: BBBLFLO
$12.00
Green Witch Herbal by Barbara Griggs
Rediscover your foremothers' green witchcraft through the natural bounty of the earth for hygiene, beauty, pleasure and health with The Green Witch Herbal by Barbara Griggs, with practical advice and historical insights to help along the way. Item Number: BGREWITH
$16.95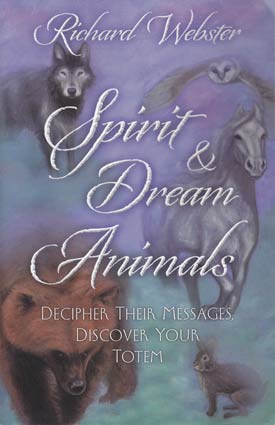 Spirit & Dream Animals by Richard Webster
In Spirit and Dream Animals bestselling author Richard Webster will teach you simple and fun techniques to identify and connect with your spirit animal. Item Number: BSPIDRE
$14.95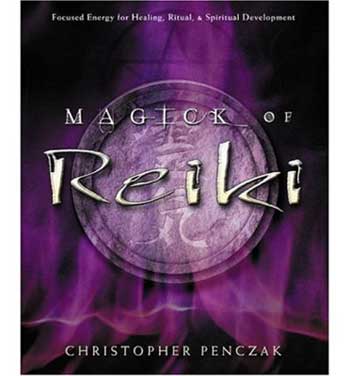 Magick of Reiki by Christopher Penczak
What is Reiki? How has this Japanese healing tradition evolved over the years? How are modern magick practitioners using Reiki energy in their spells and rituals? Christopher Penczak answers these questions and more in his groundbreaking examination of Reiki from a magickal perspective. The history, mythos, variations, and three degrees of Reiki are discussed in depth. Penczak also suggests way to integrate Reiki and magickal practice, such as using Reiki energy for psychic development and with candle magick, crystals, herbs, charms, and talismans. Item Number: BMAGREI
$19.99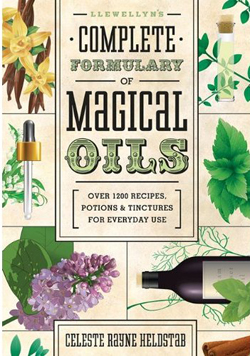 Llewellyn Complete Formulary of Magical Oils by Celeste Rayne Helstab
Step into the fantastically fragrant world of magical oils and discover a new, invigorating way to delight your senses, uplift your spirits, improve your health, and enjoy total relaxation. Whether your intention is magical or medicinal, specially blended essential oils can enrich your life with their mystical, energizing, and transformative power. Within this one-of-a-kind portable apothecary, you'll learn to select and mix 67 essential oils for a myriad of magical, medicinal, and spiritual applications. Spanning every purpose from inner calm and romance to healing and energy work to prayer and spellcraft, all 1,200 recipes are arranged alphabetically to make it easy to find precisely what you need. Step by step, Celeste Rayne Heldstab also shows how to create your own blends for spells, rituals, and remedies. Amp up their potency with correspondences for the elements, day of the week, time of day, Moon phase, astrological sign, herbs, and gemstones. Item Number: BLLECOMF
$21.95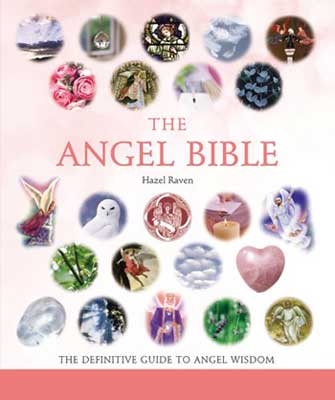 Angel Bible by Hazel Raven
Angel lore, angel stories, angel advice, and angel wisdom: whether you're seeking guidance, healing, or inspiration from these heavenly messengers, you'll find it in this splendidly illustrated Angel Bible. It's filled with enlightening knowledge: you'll learn about angelic calling cards, messages, and visions, and discover how to sense an angel's presence, create an angel altar, keep an angel gratitude book, and meditate and dream with the angels. Find out about angels of many lands and their hierarchies, and explore the connections between angels and astrology, colors, crystals, essential oils, kabbalah, and the chakras. A quick reference guides you directly to those angels who can offer immediate assistance and teaches you how to call on them for help in any situation. Item Number: BANGBIB
$14.95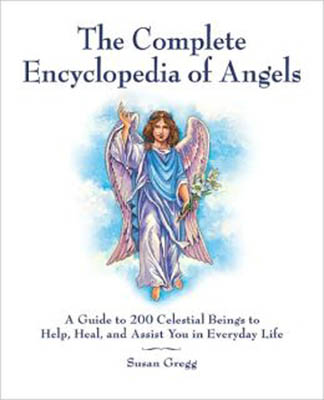 Complete Encyclopedia of Angels by Susan Gregg
The Complete Encyclopedia of Angels is a lively reference to who's who in the celestial realms. Featuring 200 divinities from Judeo-Christian, Buddhist, Celtic, Egyptian, Greek and Roman, Asian, Tibetan, and New Age spiritual traditions, this guide offers a fascinating biography of each deity, what their purpose or area of expertise is, and how readers can call upon them for help in their everyday life. Whether readers are seeking help with their relationships, home, finances, or health they'll find the assistance they need in this lavishly illustrated guide. Item Number: BCOMENCA
$22.99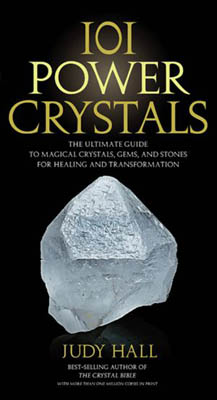 101 Power Crystals by Judy Hall
The definitive resource for working with powerful crystals! Sparkling, luminous, and colorful, it is no wonder crystals have always been regarded as a source of power from ancient times to present day. But with the enormous number of crystals now on the market, it is difficult to choose exactly the right stone. In 101 Power Crystals, internationally renowned crystal expert Judy Hall brings together 101 crystals that are powerful across a wide spectrum of uses and suitable for all types of user. Not all crystals suit everyone, and the selection has been specially chosen to offer alternatives and new possibilities that may not have been thought of before. This complete collection includes high vibration crystals that experienced crystal practitioners will want to explore as well as those with earthier vibrations that are suited to beginners or those developing their sensitivities. It also features some rare and recently discovered crystals and stones that have not been included in any other volume, such as Aurora Quartz, Que Sera, Trigonic Quartz, and Preseli Bluestone. Each entry covers the history, mythology, and symbolism of the crystal in addition to its healing properties and environmental effects. There are crystals and stones for love, health, protection, abundance, and many other powers.Item Number: B101POW
$18.99
500 Formulas for Aromatherapy by Schiller & Schiller
500 Formulas for Aromatherapy by Schiller/ Schiller Create your own personal aromatic oils for everyday use, with 500 Formulas for Aromatherapy, which includes recipes for healing, pleasure and beauty. Item Number: B500FOR
$12.95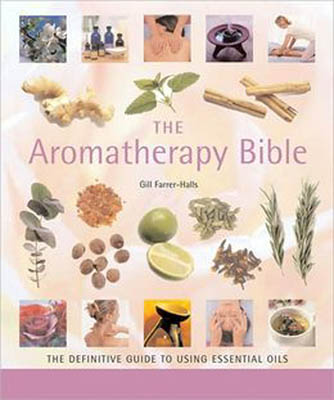 Aromatherapy Bible by Gill Farrer-Halls
Inside each bottle of essential oil lies the key to beauty, health, and wellbeing-and this comprehensive illustrated reference contains all the information needed to work aromatherapy's magic. It includes complete instructions for skin and body treatments; recipes for creams and lotions; remedies to overcome negative emotions; advice on psychic cleansing; and techniques to enhance meditation and massages of all kinds. There are first aid therapies to relieve simple ailments, and to use during pregnancy and with babies, children, and the elderly. A Directory of Essential Oils gives the properties and applications of 75 common and exotic oils. Item Number: BAROBIB
$14.95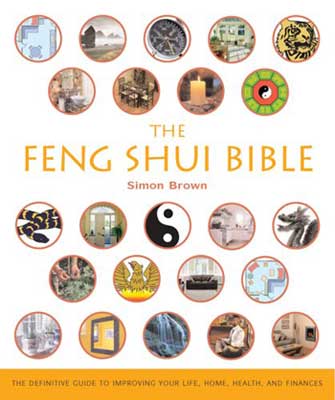 Feng Shui Bible by Simon Brown
The idea behind feng shui is simple: to improve any aspect of your life, create the right atmosphere to support it. All the strands of this ancient practice come together in this intelligently organized, visual reference that emphasizes feng shui's practical benefits. Real life applications and examples enhance lucid explanations of the fundamental concepts: chi energy, yin and yang, the five elements, and eight trigrams. All the essential tools are laid out, too--everyday objects like mirrors, plants, and fountains that keep the energy flowing smoothly. A comprehensive directory shows how these principles can enhance relationships, finances, creativity, career, health, and spiritual connections.Item Number: BFENBIB
$14.95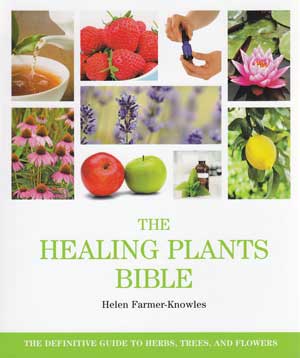 Healing Plants Bible by Helen Farmer-Knowles
This inspirational reference helps introduce you to western herbalism as well as Chinese Medicine and Ayurveda. Learn about beneficial vitamins, minerals, and antioxidants, as well as spiritual healing. Item Number: BHEAPLAB
$14.95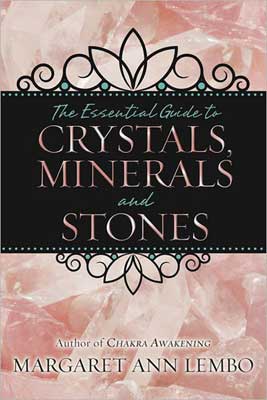 Essential Guide to Crystals, Minerals & Stones by Margaret Ann Lembo
This ultimate go-to reference features 160 stones you can use to improve your life on all levels—mentally, physically, emotionally, and spiritually. Packed with practical information—from each stone's Mohs scale rating to its divinatory meaning—this unique guide has 190 beautiful full-color photos of specimens commonly found in metaphysical stores. Each page provides concise information: stone name, color, chakra, planet, element, zodiac sign, number, divinatory meaning, and mental, emotional, physical and spiritual uses. A series of positive affirmations is given for each stone, as well as guidance on how to use gemstones as oracles for personal development and spiritual awakening. Item Number: BESSGUICM
$24.99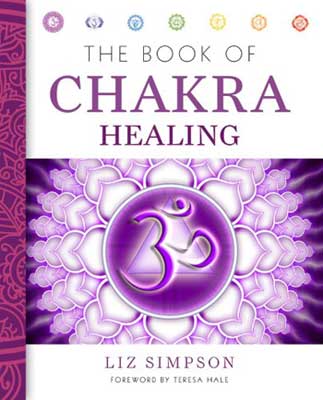 Book of Chakra Healing by Liz Simpson
Restore your optimal physical, emotional, and spiritual self with chakra healing, an ancient Indian system that focuses on energies originating in seven centers of the body. Dip into this vital, easy-to-use, and lushly illustrated guide to learn about the archetypes associated with each chakra, find a feast of techniques and visualizations, and get information on every conceivable aspect of healing. Supplementary material provides basics on crystals, essential oils, and altars for your home, along with numerous charts and references. Item Number: BBOOCHA
$14.95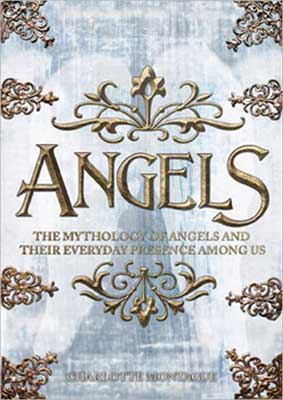 Angels (hc) by Charlotte Montague
This book describes the history and mythology of angels, highlighting their unique position in our world and tracing their angelic transformation from lionheaded birds into the serene, powerful celestial messengers we know today. Illustrated in full-color, this powerful book is informative and a stunningly beautiful addition to any library. Since ancient times, stories abound of heavenly figures that appear at times of great crisis, bringing hope and saving lives, only to disappear without a trace seconds later. Angels investigates the mythology of angels and examines angel encounters throughout history in order to inform budding angelologists, and provide you with the tools you need to commune with your own guardian angel. Item Number: BANGELS
$14.99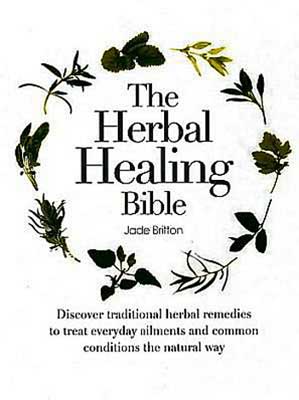 Herbal Healing Bible (hc) by Jade Britton
Plant medicine has been used in a therapeutic fashion since antiquity in the healing of the body, mind, and spirit. This philosophy is our heritage. Herbal medicine uses a holistic approach to healing and shows ways of enhancement, rather than just treating symptoms. Symptoms are our body's way of signaling that something is wrong and needs attention. Herbalism is the use of plants as medicines for healing. Its traditions are as old as mankind itself, and until the 18th century it was used as the most common form of medical treatment in Europe and North America. Today, in tribal cultures and among countries with Eastern traditions, such as China and India, medicinal herbs are still widely used. In more conventional medicine, pharmaceutical companies and doctors rely on plants as the basis of many drugs. The Herbal Healing bible is divided into three main sections. You may choose to read parts of it for general interest, or consult it for treatment for different ailments. It is a reference for herbs that may be used simply and effectively to treat a wide variety of complaints. It seeks to give you a greater understanding of how the body works, and how to use herbal medicine.Item Number: BHERHEA
$14.99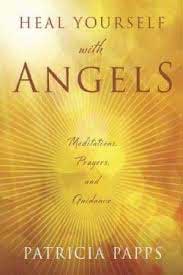 Heal Yourself with Angels by Patricia Papps
Illuminate your spirit, bring peace to your soul, and calm your mind with the help of angels. Discover which heavenly being to contact for specific problems, including depression, anxiety, lack of confidence, and money troubles. With the power of angel meditation, you can put your life on a new course. In Heal Yourself with Angels, author Patricia Papps shows how to work with angels to create miracles and make your most cherished wishes come true. Learn how to connect with angel energy to access inner wisdom and heal relationship issues and loneliness. Remove negative blocks, combat evil, heal illness and disease, and more. Let the angels reveal your true potential and accompany you every moment of your life. Item Number: BHEAYOUA
$15.99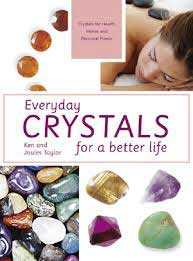 Everyday Crystals for a Better Life by Taylor & Taylor
Harness the power of crystals with this spectacularly illustrated guide, which explains everything about choosing, using, and caring for these amazing stones. Hang them in the home to create harmony in your living space. Heal common ailments through visualizations, gem essence therapy, and meditations. Find out how star crystals—your birthstones—can attract the love and success you desire. You'll have crystal energy at your fingertips-and reach your potential every day. Item Number: BEVECRY
$14.95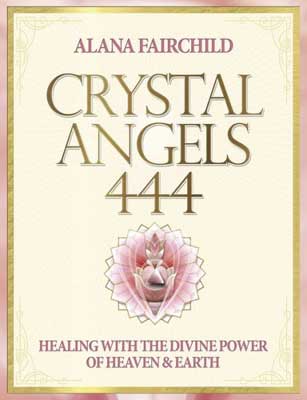 Crystal Angel 444 by Alana Fairchild
Crystal Angels 444 provides a truly unique approach to crystal healing, combining the natural healing properties of each crystal and its crystal angel or spirit with divine guidance channeled from heavenly angels such as Archangels Raphael, Gabriel, Metatron, and Melchizedek. Together they help you bring your spirit and body together as one and live with more peace and prosperity, passion and purpose. Each chapter deals with a powerful precious stone and its heavenly angel and features a range of sacred rituals and processes to help you harness the healing potential of that stone and deepen your connection with yourself and the divine guidance supporting you. Item Number: BCRYANG
$26.95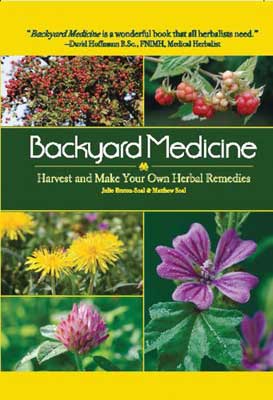 Backyard Medicine: Harvest & Make Your Own Herbal Remedies by Bruton-Seal & Seal
Nature abounds with forgotten remedies for countless health problems, and alternative medicine and natural healing have reached into every facet of our lives. This book responds to the growing interest in natural medicine and provides a natural way to improve your health, using local plants and herbs in the same way that people have done for centuries around the world. This book provides clear instructions about which plants to harvest to make over 120 recipes for teas, vinegars, oils, creams, pillows, poultices or alcohol-based tinctures. With easy-to-follow recipes for treatment of eczema, cellulite, indigestion, earaches, and many more, this full-color handbook is essential for anyone who wants to harvest and make herbal remedies from wild plants. It will bring you closer to nature, help you and your family feel better, and save you money. This book is as practical as it is beautiful. Item Number: BBACMED
$12.99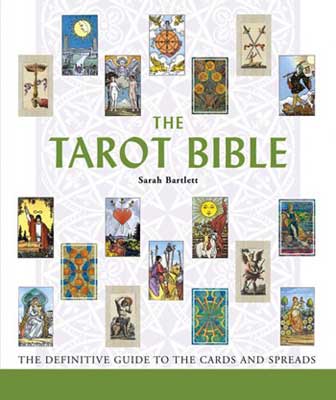 Tarot Bible by Sarah Bartlett
Starting with the basics—choosing the best pack, understanding the deck and its structure, asking the right questions—this comprehensive guide to working with Tarot provides all the information needed to do a full reading. On colorfully, sumptuously illustrated pages unfold the mysteries of each card's symbolic meaning. From the Magician to the Fool, the Lovers to the Hermit, every beautifully presented entry features a picture of the card, as well as keywords and phrases, astrological affinities, and a full interpretation. In-depth advice on laying out spreads for every day, relationships, revelations, and destiny help unlock the secrets of the past, present, and future. With everything from historical background to smart tips for developing skills and knowledge, this truly is the Tarot bible newcomers can depend on! Item Number: BTARBIB
$14.95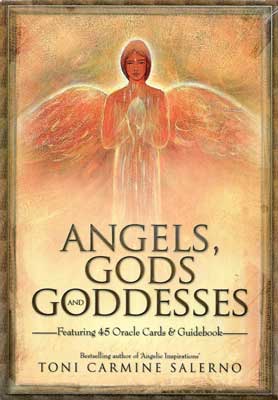 Angels, Gods, and Goddesses Oracle (deck and book) by Toni Carmine Salerno
Offering guidance and helping to clarify specific issues in your life, the Angels, Gods and Goddesses Oracle Cards and the instructional book they come with is intended to aid you in finding the spiritual advice you need. 68 page book included. 45 cards. Card stack is 5 1/2 in. x 3 3/4 in. x 3/4in. Item Number: DANGGOD
$21.95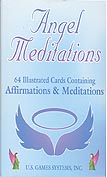 Angel Meditation Cards by Cafe/Innecco
These Angel Meditation Cards help you find all of the strength, love, beauty and wisdom heralded by angels and present within all of us. No book included. 64 cads. Card stack is 3 1/2in x 2 1/4in x 3/4in. Item Number: DANGMED
$16.00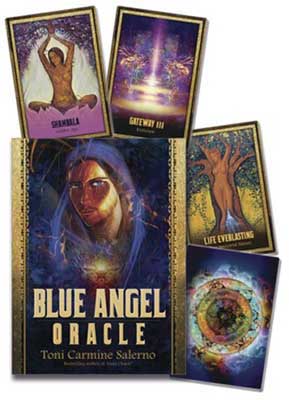 Blue Angel oracle deck & book by Toni Carmine Salerno
Be guided by the Blue Angel, Archangel Michael, to a sacred space filled with eternal wisdom. On this journey of light, he will offer protection, help you overcome fear, and lead you toward profound beauty and truth. You will discover that every question has an answer, and the answer is always within you. 76 page book included. 45 cards. Card stack is 5 1/2in x 3 3/4in x 5/8in Item Number: DBLUANG
$21.95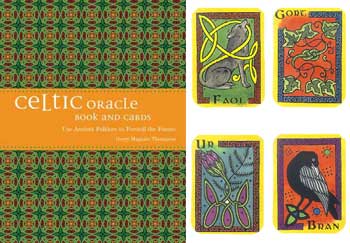 Celtic oracle book & cards by Gerry Maguire Thompson
The ancient Celts believed in a connection between everyday reality and the spirit realm—and using their divination methods, we too can experience the enduring magic! This beautiful volume, complete with 36 beautifully designed tree and animal cards, reveals how to interpret and apply timeless Celtic wisdom to our own lives in order to heal our bodies and souls and explore the future. It covers a wide range of folklore, traditions, and myths, from the language of trees to dreams, visions, and more. 96 page book included. 36 cards. Card stack is4in. x 2 3/4in. x 1/2in. Item Number: DCELORA
$14.95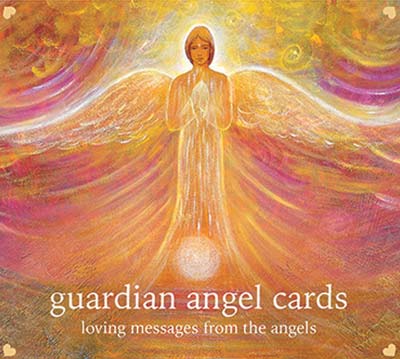 Guardian Angel cards by Toni Carmine Salerno
Guardian Angels are divine messengers of love and light, guiding us along life's sacred journey. Through these cards, the Angels offer wisdom for all who seek a deeper truth along with clarity, inspiration, guidance and healing. No book included - one of the included cards contains the instructions. 46 cards. Card stack is 4in. x 3 1/2in x 3/4in Item Number: DGUAANG
$19.95
Oracle of the Angels by Mario Duguay
'Oracle of the Angels' is infused with light. Its words and images will open the door and pathway to your heart and lead you to a place within you, full of unconditional love and divine wisdom. This deck is an essential and rewarding tool for communicating with the angelic realm and obtaining powerful messages of guidance and love. Simply ask your angels to guide you to the perfect card for you in this moment....
$22.95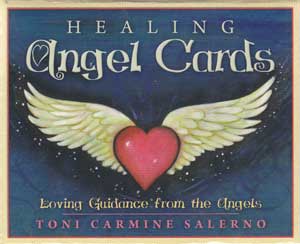 Healing Angel cards by Toni Carmine Salerno
Offering the loving guidance of angels to your life, this deck provides 55 cards that reveal inspiration and insight to aid you when you are in need. Item Number: DHEAANG
$19.95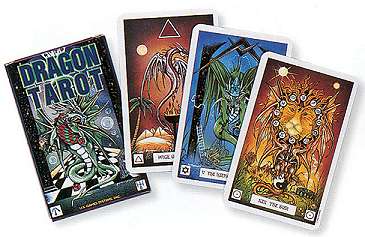 Dragon Tarot by Donaldson & Pracownik
Capture the perceptive powers of the dragon, with the richly illustrated Dragon Tarot, which will help you explore and understand the fantastic.Item Number: DDRAGON0TA
$20.00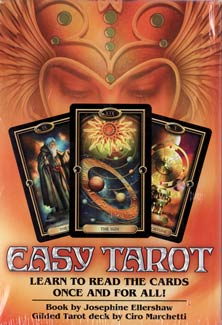 Healing Angel cards by Toni Carmine Salerno
Offering the loving guidance of angels to your life, this deck provides 55 cards that reveal inspiration and insight to aid you when you are in need. Item Number: DHEAANG
$19.95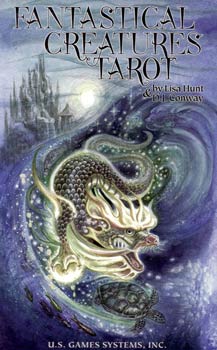 Healing Angel cards by Toni Carmine Salerno
Offering the loving guidance of angels to your life, this deck provides 55 cards that reveal inspiration and insight to aid you when you are in need. Item Number: DHEAANG
$120.00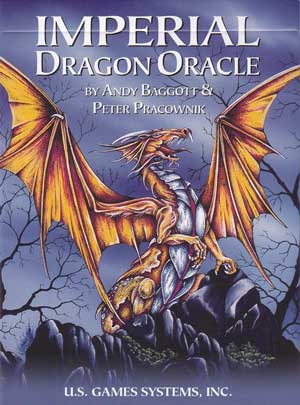 Imperial Dragon Oracle by Andy Baggott & Peter Pracownik
Reach deep inside to discover the wonders of your inner universe, and with the help of this deck learn to navigate the path of dragons and the energies of change to find peace and harmony. Item Number: DIMPDRA
$14.00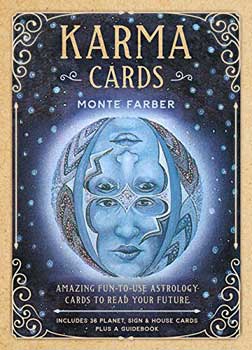 Karma Cards by Monte Farber
Want to know about your love life? Career prospects? Finances? The answer to every question lies in these amazing cards, created by astrologer Monte Farber and already embraced by hundreds of thousands of seekers. How do they work? Shuffle the Karma Cards; lay a Planet, Sign, and House card side by side; and read across the red or blue panels. Every response features three levels of information: spiritual, mental, and physical. They can guide you through everyday decision making, and even more important, help you contact and communicate wisely with your Higher Self—that part of our being that actually chooses to undergo certain experiences in order to explore our full potential. Accompanying the 36 full-color cards is a 96-page instruction book with advice on centering yourself, visualizing the situation that concerns you, phrasing your query, and more. Item Number: DKARCAR
$14.95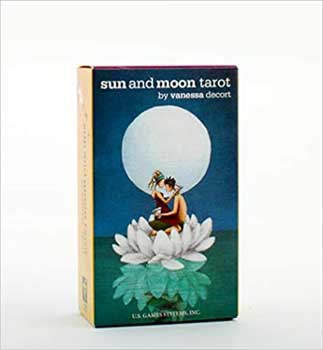 Sun and Moon tarot deck by Vanessa Decort
Giving a modern twist to ancient cultural symbols derived from everything from Kabbalism to Taoism, the Sun and Moon tarot deck beautiful interprets this mythology and brings it into the 78 cards of the Arcana Item Number: DSUNMOO
$20.00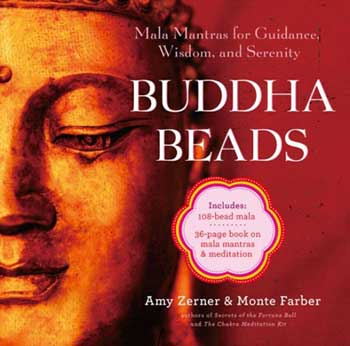 Buddha Beads by Zerner & Farber
Relax and reduce stress with the Buddha Beads kit. Talented jewelry designer Amy Zerner has created a special prayer mala to wear on your wrist, adorn your neck, or place on an altar. She has made this sacred intention tool to absorb positive, healing energy and reflect it back to the person who wears it. In the inspiring book, bestselling spirituality author Monte Farber shares a philosophy that can help you stay mindful, compassionate, and peaceful. Hold your prayer mala and follow his simple instructions for breathing, counting, and chanting. Item Number: DBUDBEA
$19.95
Chrysalis Tarot by Toney Brooks
Chrysalis Tarot opens up your psyche and illuminates your path toward personal destiny. Exquisitely drawn Otherworld characters and mythological archetypes guide you on your spiritual quest. In the Minor Arcana you'll meet a delightful troupe of medieval messengers who inspire you to fulfull your dreams. 60 page book included. 78 cards. Card stack is 4 3/4 x 2 7/8inx 1 1/8in Item Number: DCHRTAR
$20.00