Boutique
Heavenly Cart
Your cart is currently empty.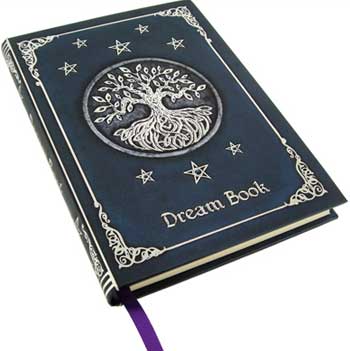 Dream Journal
A beautiful, hardcover blank journal featuring stuinning artwork and beautiful colors on the covers. Contains 160 unlined pages. 5inx 7in. Item Number: BBBU144
$12.95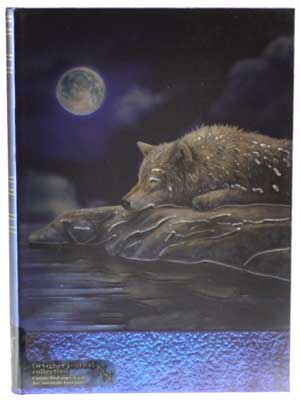 Quiet Reflection Journal
A travel size hardcover journal for spell, ritual, logging or journal work. Embossed artwork and metallic highlights. Comes with a place holder ribbon sewn into the binding. 160 unlined pages. 5in x 7in Item Number: BBBU140
$12.95
Boutique
Heavenly Cart
Your cart is currently empty.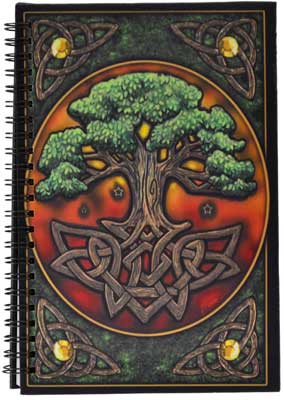 Tree of Life Journal
A beautiful , hard cover journal displaying the stunning artwork of Lisa Parker on the covers. Contains 180 unlined pages. 5 1/2in x 8 1/4in Item Number: BBBU194
$10.95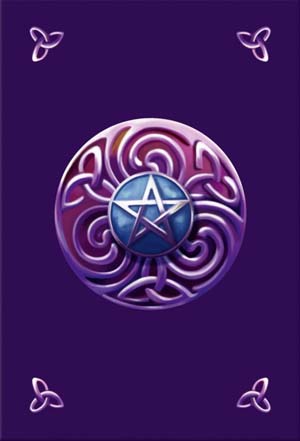 Pentagram Journal
Features Black journal, reporter style, 192 pages, 5 3/4in. x 4in., hardcover, special varnish cover effects, page marker ribbon and rubber band. Item Number: BBBUPENS
$8.96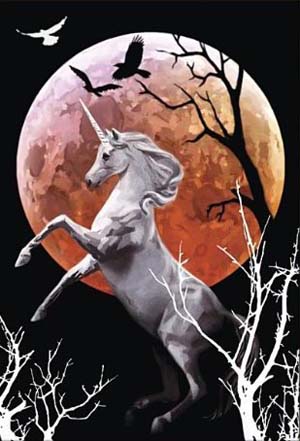 Unicorn Journal
Features Black journal, reporter style, 192 pages, 5 3/4in. x 4in., hardcover, special varnish cover effects, page marker ribbon and rubber band Item Number: BBBUUNI
$9.95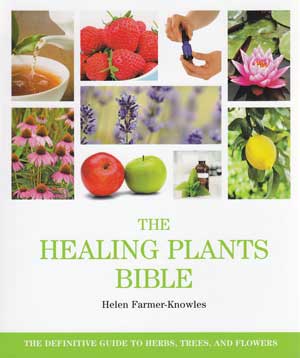 Healing Plants Bible by Helen Farmer-Knowles
This inspirational reference helps introduce you to western herbalism as well as Chinese Medicine and Ayurveda. Learn about beneficial vitamins, minerals, and antioxidants, as well as spiritual healing. Item Number: BHEAPLAB
$14.95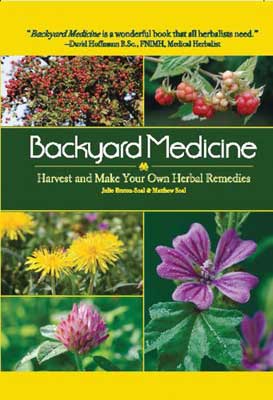 Backyard Medicine: Harvest & Make Your Own Herbal Remedies by Bruton-Seal & Seal
Nature abounds with forgotten remedies for countless health problems, and alternative medicine and natural healing have reached into every facet of our lives. This book responds to the growing interest in natural medicine and provides a natural way to improve your health, using local plants and herbs in the same way that people have done for centuries around the world. This book provides clear instructions about which plants to harvest to make over 120 recipes for teas, vinegars, oils, creams, pillows, poultices or alcohol-based tinctures.... Item Number: BBACMED
$12.99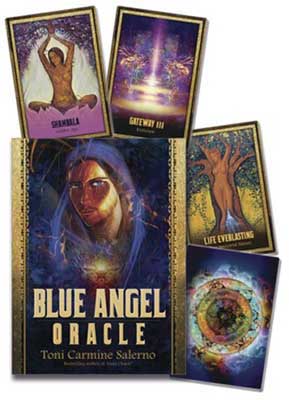 Blue Angel oracle deck & book by Toni Carmine Salerno
Be guided by the Blue Angel, Archangel Michael, to a sacred space filled with eternal wisdom. On this journey of light, he will offer protection, help you overcome fear, and lead you toward profound beauty and truth. You will discover that every question has an answer, and the answer is always within you. 76 page book included. 45 cards. Card stack is 5 1/2in x 3 3/4in x 5/8in Item Number: DBLUANG
$21.95
30-35mm Lapis Lazuli Pyramid
A carved and polished pyramid of Lapis 30-35mm Item Number: GPYLAP30
$12.95
30-35mm Pyrite Pyramid
A carved and polished pyramid of Lapis 30-35mm Item Number: GPYLAP30
$12.95
Blue Onyx Worry stone
A wonderful grab bag random pick of Blue Onyx tumbled worry stones. Each stone is unique in size, color and pattern. 1 - 1 3/4 in. Item Number: GWBLU
$3.95
Get out of Debt set
Includes all the spiritual tools needed for spells, rituals and meditations aimed at helping you see the path out of debt! Includes Aventurine, Jade, Aqua Aura, Selenite, Pyrite, Pink Tourmaline, I Ching Coin & a pouch to keep them all in. Specific color, pattern and relative size of pieces will vary from set to set. Item Number: GGETO
$13.95
Ultimate Gemstone Protection set
This gemstone set has all you need to keep you spiritually safe from all types of harm in a convenient carry pouch. Color, pattern & size of pouch, stones & crystals may vary. Item Number: GULTG
$13.95
Chakra set
A pocket size set of 3/4 in. Chakra mediation stones in a 2 x 3 in. drawstring pouch. Stones and pouch will vary in size, color & pattern and are randomly chosen. Item Number: GCHAS
$10.95
Heart Chakra
Each of these individual Chakra kits comes with three stones or crystals, a chakra chart and instructions for focusing on and working with the intended Chakra. Your Heart Chakra may be out of alignment if you are overly emotional, closed to your intuition, cannot find peace, to rational and fear your emotions. This kit can help you to realign the energy of your body to overcome these issues. Printed material is in English & French. Made in Canada. Item Number: GSHEAC
$15.95
Solar Plexus Chakra
Each of these individual Chakra kits comes with three stones or crystals, a chakra chart and instructions for focusing on and working with the intended Chakra. Your Solar Plexus Chakra may be out of alignment if you have a poor view of yourself, are hesitant to be yourself in public and tend to hide, are easily angered, or if you have an unexplained need to dominate or have power over others. This kit can help you to realign the energy of your body to overcome these issues. Printed material is in English & French. Made in Canada. Item Number: GSSOLP
$15.95
Sacral Chakra
Each of these individual Chakra kits comes with three stones or crystals, a chakra chart and instructions for focusing on and working with the intended Chakra. Your Sacral Chakra may be out of alignment if you're obsessively afraid of death, too possessive with your loved ones, it seems that your life is lived in fog, easily swayed by others opinions, not allowing yourself to feel your emotions fully. This kit can help you to realign the energy of your body to overcome these issues. Printed material is in English & French. Made in Canada. Item Number: GSSACC
$15.95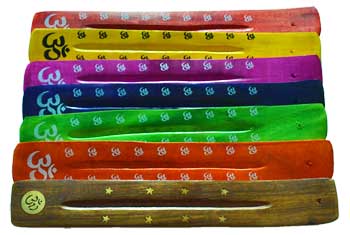 Om Wooden Ash catcher
wooden ash catcher suitable for all types of incense sticks. DO NOT use to burn cone incense. Comes in a variety of brightly dyed hues. Randomly chosen. 10 inch x 1 3/8 inch Item Number: IB3COM
$1.75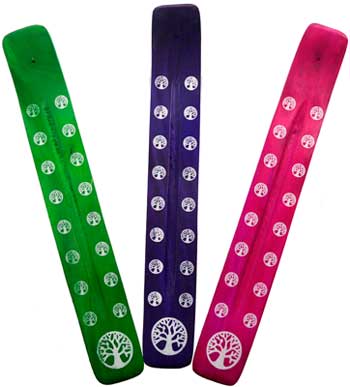 Tree of Life Wooden Ash catcher 10 in
A wooden ash catcher suitable for all types of incense sticks. DO NOT use to burn cone incense. Comes in a variety of brightly dyed hues. Randomly chosen. 10in x 1 3/8 in tem Number: IB3CT
$1.75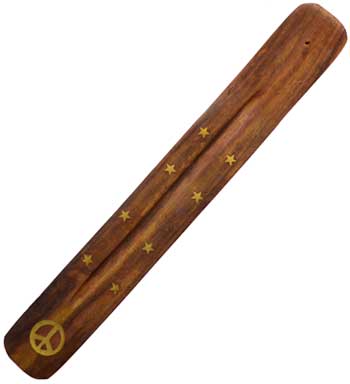 Peace Wooded Ash Catcher
A wooden ash catcher suitable for all types of incense sticks. DO NOT use to burn cone incense. Wood, Brass. 10 inch x 1 3/8 inch. Item Number: IB3P
$1.75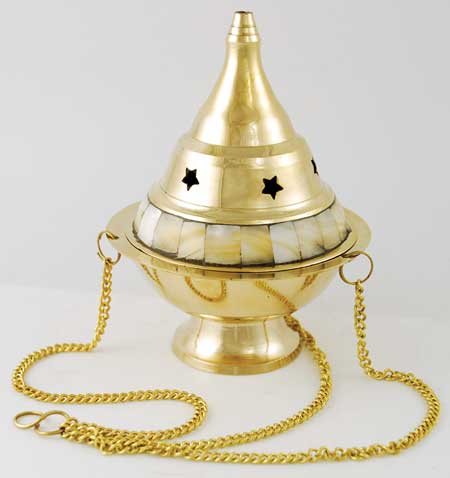 Mother of Pearl Brass Hanging Burner
Decorated with a band of mother of pearl inlays, this brass incense burner has been created to hang and free up space on your altar. 5in x 3.5in Item Number: IB415
$19.95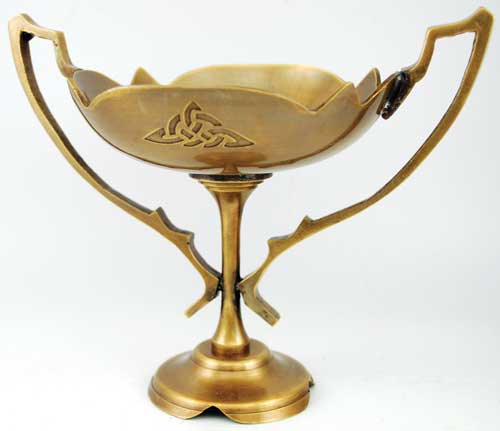 Triquetra Egyptian Lotus Incense Burner
This fantastic incense burner combines the Celtic Triquetra, the Lotus, and traditional Egyptian imagery for Isis into one ritual too that expresses reverence for the Goddess. 5in x 7in x 5in Item Number: IB465
$39.95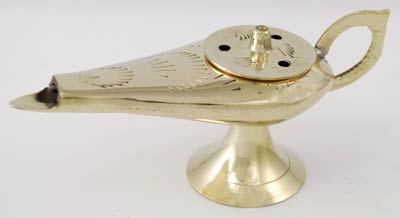 Aladdin Lamp Incense Burner
Shaped in the style of Arabian oil lamps of antiquity and Aladdin's Lamp of mythology, this incense burner is a fantastic piece for your altar or home. 4in x 1 1/2in x 1 1/2in Item Number: IB874
$9.95
Wood Handled Brass Burner
This cleverly designed incense burner provides an elegant brass burner, intended to be used with your cone, resin, granular or powder incense. 4 1/2in x 2 1/2in Item Number: IBBCC
$16.95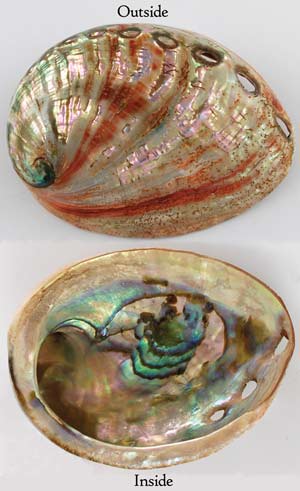 Red Abalone Shell Incense Burner Polished
These small, red-streaked iridescent shells are great for burning cone or resin incense. They also make fantastic receptacles for smudge wands. 2 1/2-2 inches. Item Number: IB552
$3.95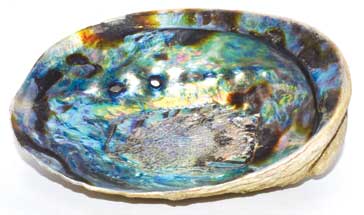 5 in-6 in Abalone Shell Incense Burner
Abalone shell incense burner. They range in size from 5in-6in assorted. These silvery and iridescent abalone shells are useful for burning cone or resin incense. 5-6in Item Number: IBABA
$9.95